Southern Maine Sea Kayaking Network
Welcome to the Southern Maine Sea Kayaking Network (SMSKN)!  
Thanks for your interest in the Southern Maine Sea Kayaking Network! We're an active club with lots of ways to get involved and enjoy the wonderful world of ocean sea kayaking. Here's a few details about how we work.
Who are we? 
First off, we are a "peer-to-peer" club, meaning that we do not have a trained or approved group of leaders who lead trips. Rather, our trips are organized by members, who post a trip on the Meetup page for other members to join. We're all responsible for our own safety. Before attending any trip, all members must complete our online Participant Agreement on this website under "Club Documents". Personal information on the Agreement is accessible only to our Webmaster and not to the general membership
How do we connect on the water? 
Our primary platform is our Meetup page, where we do trip scheduling, membership (joining and dues-paying) and communication between members and club leadership. We also have an Instagram account (@smskn_paddle), though most people put their photos on the Meetup page. This webpage is primarily a repository for paddling and club information. Check all three to see what we're up to.
Who can lead a Meetup? 
Any member can post a trip, but due to Meetup mechanizations you need to be designated as an "Organizer" first by Club leadership (President or Board). While we have guidelines for Organizers (as well as trip participants) on this webpage we do not "vet" those who seek Organizer status. Organizers can post events on the Meetup page, which will send an announcement to club membership. Just get in touch with the President (currently Janet Robinson) to be designated as an Organizer.
We ask members to set their Meetup settings to get email notifications of announcements and organizer messages, since this is how we communicate as a Club and get in touch with trip attendees. You can also elect to be notified by email of all postings on the page, so you don't have to go to the Meetup page to know what's going on. Click on your profile picture, then Settings -> Email updates -> (scroll down) -> SMSKN.
Are there any guidelines for SMSKN trips? 
Safety is a primary focus of our club, and most of our trips are on the open ocean, not lakes or protected bays or estuaries. For most ocean trips, we require a 16+ ft. decked sea kayaks with sealed bulkheads, along with appropriate safety and immersion gear. 14 ft. boats may be acceptable on some trips; check with the organizer. A pfd and spray skirt are always necessary. For safety reasons, those with unsuitable boats (< 14 ft) or gear may be discouraged or prohibited from participating in some trips. SMSKN-owned paddling helmets are available for use during training sessions.
Are there meetings or events off the water?
We try to get everyone together regularly through the year for fellowship, community building, and education. These events include:
During the winter months we have monthly meetings which used to be in person before COVID, but have since been predominantly via Zoom.  These are usually around the 3rd week of the month, 7 – 8:30 pm, and have a speaker or skills demonstration.
During winter months, SMSKN hosts several pool sessions (limited attendance) in both Portland and, since 2022, Bath. These are great opportunities to work on basic strokes, rescues, and rolls.  
During the summer, we have a barbeque social event at a central location along the coast that allows for a mix of socialization, food/drink, and fun kayak antics. The location may vary depending on tides, weather, etc. 
Finally, we have a final end-of-year holiday party / board meeting in December where we elect new board members and review the just completed paddling year. 
How can I get involved? 
Want to get involved? Have a cool trip or idea you'd like to talk about? In addition to your camaraderie on the sea, we'd love your help with program planning, skills training, or other organizing work. Just send the President or a Board member a Meetup message. It's a fun way to promote sea kayaking and get to know other paddlers.
We look forward to seeing you on the water soon!
---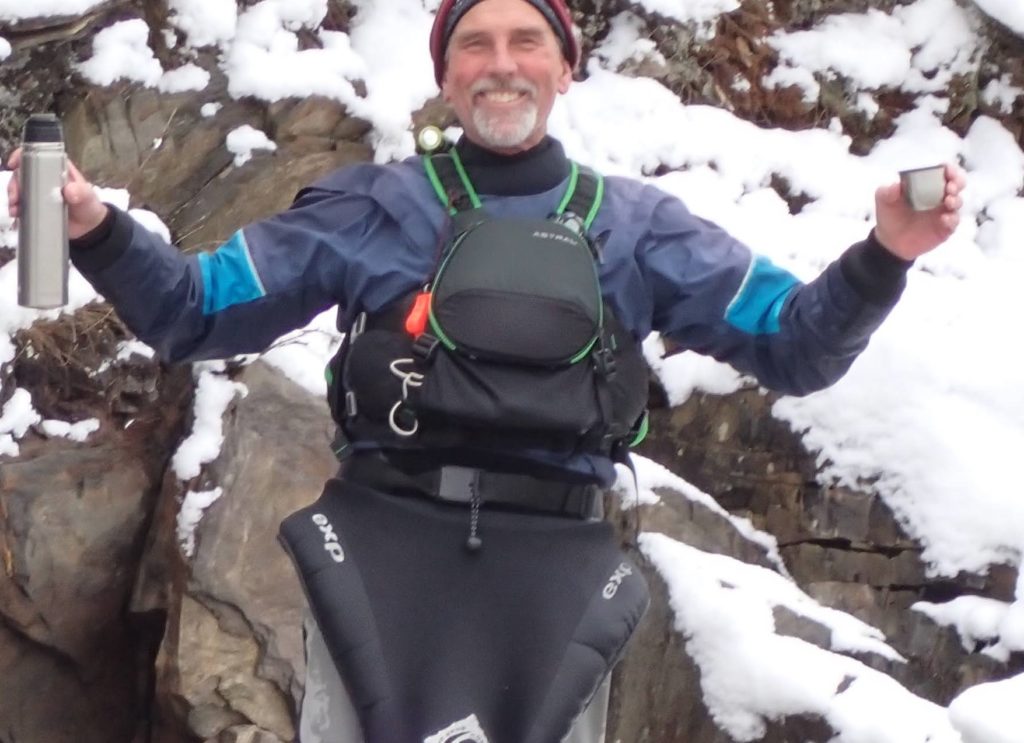 ---
---